Disinfection services are essential in providing healthier spaces and peace of mind as businesses reopen and facilities return to normal occupancy levels. The CDC provides guidelines, geared at employers, owners, managers, and operations specialists, to follow when creating reopening plans for their office buildings so that employees and clients stay safe. Disinfection services can be used for either general cleaning in an office building or for critical environment cleaning in cleanrooms, pharmacies, compounding pharmacies, data centers, or robotic manufacturers.
In this post, we'll define disinfection services, why disinfection services are important, and how you can utilize the different types of disinfection services in your facility.
What are disinfection services?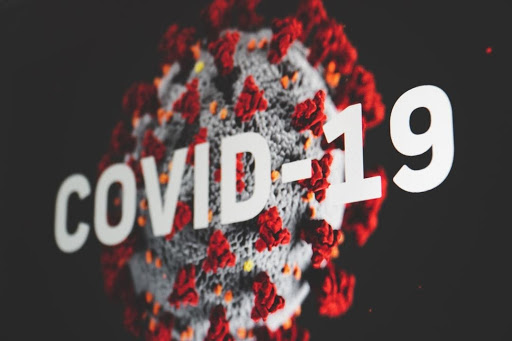 Since the pandemic, normal cleaning procedures are no longer effective. To keep your customers satisfied and give your employees peace of mind to return to work, you should provide cleaning and disinfection standards that meet CDC guidelines. Our SuperiorClean program helps you take proactive steps and develop a reactive approach to keep your building occupants safe from emerging pathogens.
The SuperiorClean program is a 3-step plan that ensures the safety of your building for your office reopening by measuring and proving the effectiveness of disinfection.
Create a cleaning plan unique to your building. Pegasus inspects your building to determine what services are best for your building and then shares this information with the facility manager or team member(s) that will monitor the disinfection process.
Preventative decontamination. Pegasus uses

hydrogen peroxide

spray fogging

as the first step to decontamination, which is considered one of the most effective ways to eliminate viruses, bacteria, fungus, and other pathogens in a particular area. The CDC recommends using an electrostatic fogging, however, an electrostatic sprayer aerosolizes the chemicals, which keeps them floating in the air for a longer period of time especially if the area is not well ventilated. The hydrogen peroxide spray fogger does not and is one of the fastest and most effective methods to make indoor spaces pathogen-free. This step is also highly recommended as a first step when your building has been unattended for a long period of time or if there was ever a COVID 19 outbreak.
Enhanced disinfection. After disinfection services, Pegasus provides ongoing disinfection services for high-touch services like door handles, elevator buttons, pantry areas, seating areas, routinely visited locations like restrooms, common areas, and office areas.
Our Superior Clean program leaves your facility noticeably cleaner and healthier by using EPA-registered disinfectants, high-performance tools, and equipment that increase productivity and reduce water waste.
Why are disinfection services important?
As a busy facility owner or manager, you are responsible for providing and maintaining a clean, healthy, and safe work environment for your employees and all other occupants. To keep your customers satisfied and improve workplace efficiency, our SuperiorClean teams are both fully trained to follow CDC guidelines and properly use PPE and EPA-disinfection methods.
With the Pegasus PegAssure platform, you can have peace of mind that all cleaning and disinfection services are performed according to a predefined schedule and have the ability to view the entire cleaning process with a simple QR snap on any device. This means less time worrying about the implications of your cleaning service on your business finances and more time for personal happiness.
3 tips and reminders for disinfection services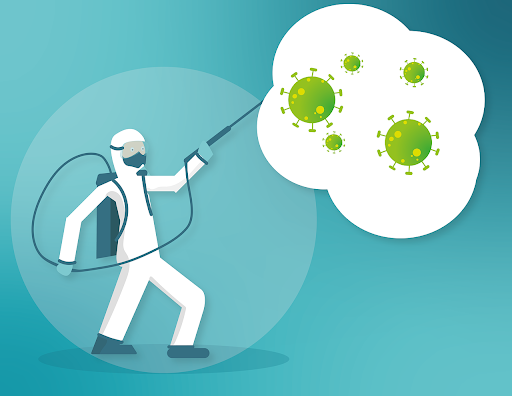 Disinfection services are not the same as routine janitorial services. To ensure a safe and healthy workplace, you need to develop a measurable reopening plan that addresses a different level of clean for the disinfection process. A reopening procedure must include a disinfection approach that is beyond routine cleaning used before the pandemic.
Cleaning and disinfecting are not the same. Cleaning is more of an aesthetic improvement and prepares surfaces for disinfection and sterilization. When you are cleaning, you physically remove dirt, debris, and residues, which need to be removed to disinfect surfaces. Disinfecting kills and removes the most harmful microorganisms through different procedures.

Hydrogen peroxide fogging leaves your space almost

100% sterile

.

Aerosolized hydrogen peroxide's antimicrobial properties target pathogens on a molecular level, which means it has the ability to get in all the tiny spaces to reduce the microbial population. For example, if your indoor space started with one million contaminated organisms, after fogging, they will be eliminated almost to zero.
Let Pegasus remove the guesswork out of disinfection services for you
Pegasus has a unique record of success with over 50 years in the cleaning industry, beginning as a full-service janitorial firm and extending cleaning into critical environments. Pegasus hires only the most experienced and highly trained staff as an ISO-registered cleaning company, which represents the highest cleaning standards in the U.S. today. Pegasus developed the SuperiorClean program to take the guesswork out of reopening your business and provide you with the necessary procedures your facility will need going forward as long as the COVID-19 virus is still around.
Download the SuperiorClean Return to work guidelines ebook to learn more about reopening cleaning procedures and set up your Back-To-Work Plan today.