When it comes to hiring a commercial cleaning service to care for your building, it's essential to look beyond the basics. Many companies can handle basic cleaning tasks, but some go above and beyond the minimum.
Finding a Trustworthy Partner
Before you hire a building cleaning service, do some research to ensure they are a trustworthy partner. After all, in addition to trusting the team to keep your building clean, you need to trust them to maintain a professional demeanor, potentially enter your building after hours, and keep up their end of the contract.
Check out online reviews and review the company's Better Business Bureau ranking to get a feel for their community reputation. You can also ask a company to provide references.
Interviewing a Building Cleaning Service Provider
To ensure you're contracting with a capable provider, consider these interview questions.
1. How Long Have You Been in Business?
When you work with a cleaning company that's been in business for a significant amount of time, you'll benefit from their experience in the field. These companies are more likely to have a comprehensive process in place and will have learned how to handle various challenges in the course of their work.
2. What Kind of Training Do You Provide for Your Employees?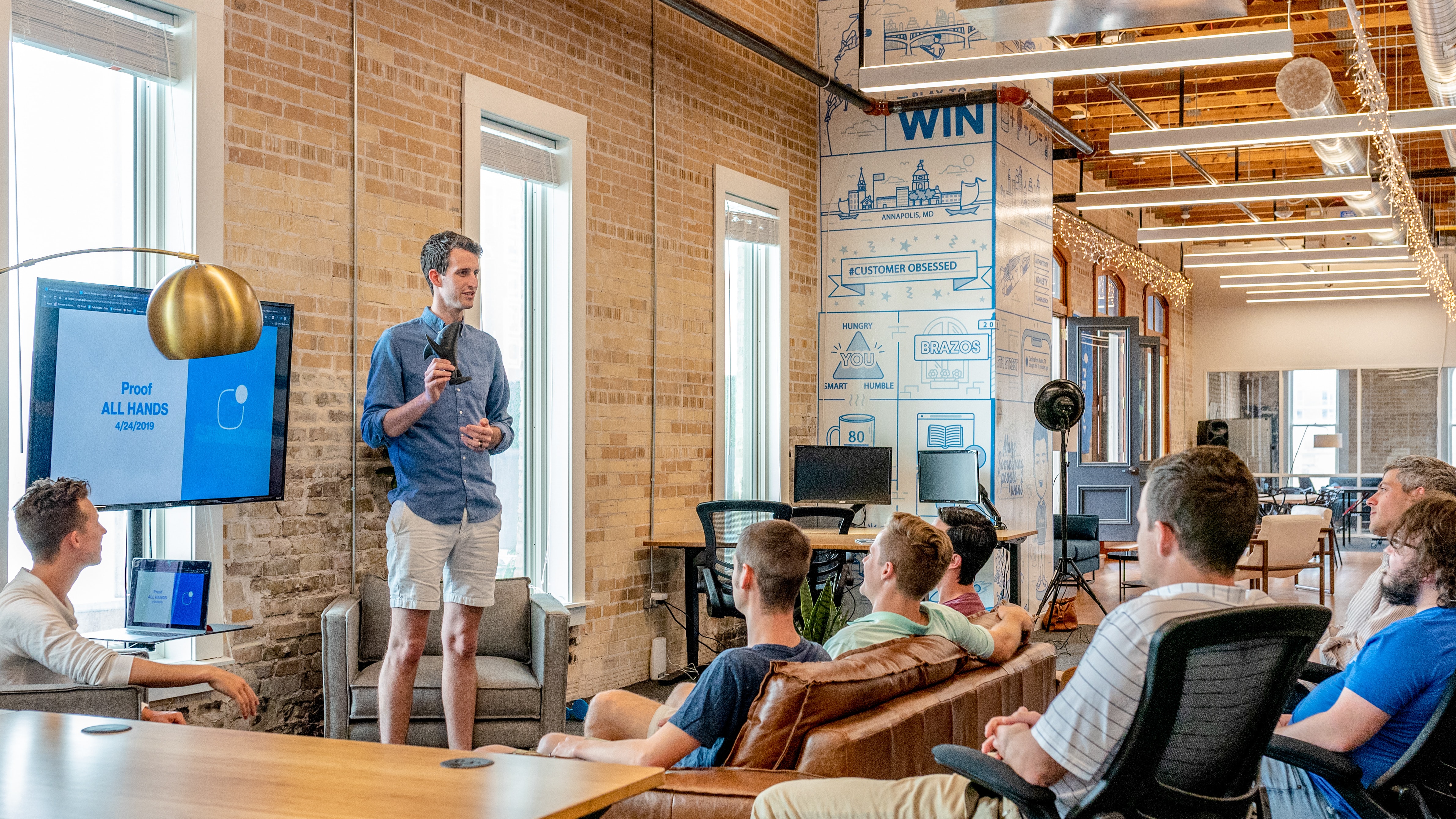 Inquire about the company's approach to training. This will give you insight into the company's overall approach and its commitment to providing quality services. Companies with an established training program are more likely to apply care to other elements of their business, as well.
3. How Do You Screen Your Employees?
In addition to providing adequate training, make sure you're working with a partner that screens employees with a thorough background check. Often, the cleaning crew will have access to expensive equipment or confidential information about your company and clients.
4. How Do You Approach Quality Assurance?
Evaluate how the company tracks and manages the quality of their employees' work. Do they have a formal quality assurance process in place? How do they respond to client concerns about quality or reports from employees?
5. Are You Insured and Accredited?
Ask the company to verify that they carry general liability, worker's compensation, and automobile liability insurance coverages. You may be able to find a cheaper service, but it is vital to protect yourself in the event of a crew member accident.
You should also make sure the company holds industry accreditations or certifications. For example:
Quality Management System ISO 9001
Environmental Certification ISO 14001
Occupational Health & Safety AS 4801
CIMS-Green Building certification
6. What Other Services Do You Provide?
Inquire about other services the company can provide. Ideally, the cleaning service can assist with needs beyond basic cleaning. Some companies can handle data centers, ISO cleanrooms, and pharmaceutical labs, for example. It's easier and often more efficient to streamline your operations by working with a single company for multiple needs.
The Pegasus Difference
When you partner with Pegasus, you'll be working with a trustworthy company with over four decades of commercial cleaning experience. We incorporate industry-leading procedures to complete work to the highest standards. Pegasus uses hospital-grade HEPA filtration vacuuming, SmartColor microfiber dusting and mopping, sanitary dual-compartment mopping system, and Green Seal certified chemicals.
Reach out today to learn more about the Pegasus difference and how a cleaner, fresher space can improve operations and boost employee morale.